Rolling into Day 17, What fictional character would best fit in your group. I found this one way harder than I expected. So I decided who would fit in with the group… I could pull Merlin or King Arthur, But all of these characters have their own goals and morals. The group would quickly find that either they would join in the cause or we would have in group conflict.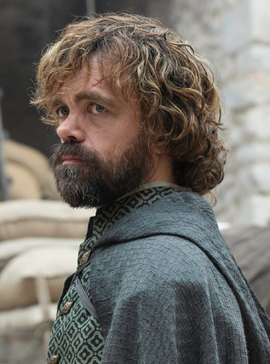 So I want to find a powerful character that will fit in as well as want to be a part of a group. Something more than just an individual. SO I am going out on a limb and I am going to Pick  Tyrion Lannister! The Peter Dinklage version, not the nose hacked off one. I love how Dinklage portrays this character!
Tyrion just wants to be accepted. He will be welcomed at my table. He loves to drink and hang out so he'll be a hit at our occasional BBQ night. He is a great storyteller so he might even be able to DM. I think he is a solid choice !
who would you pick ?